"Then I will give you shepherds after my own heart, who will lead you with knowledge and understanding."
Jeremiah 3:15 NIV
MINISTRY TEAM
Rev. Dr. Caesar R. Richburg, Pastor
Rev. Cole Weathers
Rev. Mary Francis Wilson
Rev. Betty Wannamaker
Rev. Nicholas Chambers
Rev. Norman Duckett
Rev. Robert Cleckley (Retired)
Licentiate Isaac Spain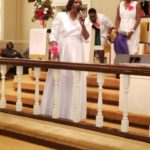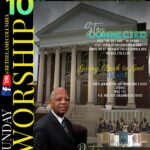 Rev. Dr. Caesar R. Richburg, Pastor
"I am among you as one who serves." (Luke 22:27 NLT)
Dr. Caesar Roland Richburg, a native of Sumter, SC, is the Senior Pastor of Bethel A.M.E. Church in Columbia, SC, where he has served since November 2016. Previously, Dr. Richburg served for ten years as pastor of Williams Chapel A.M.E. Church in Orangeburg, SC, and for 18 years at Allen Temple A.M.E. Church in Greenville, SC. In addition to serving as pastor of Allen Temple, Williams Chapel, and Bethel, Dr. Richburg also served as pastor at Benton Avenue A.M.E. Church in Springfield, MO, Friendship A.M.E. Church in Summerton, SC, and Mount Lebanon A.M.E. Church in Due West, SC.
Before entering the ministry, Dr. Richburg received a Bachelor of Science degree in Chemistry and Biology from Claflin University, then pursued graduate studies at the University of Missouri, Kansas City, Missouri, where he obtained a master's degree in Administration. Other academic achievements include a Master of Divinity degree in Theology from Saint Paul School of Theology, Kansas City, Missouri, and a Doctor of Ministry degree from Hood Theological Seminary, Salisbury, NC. Also, before entering the ministry, he served as a Commission Officer in the United States Regular Army (Infantry Branch). Upon separation from the military, Dr. Richburg worked in marketing and sales in the Allentown, PA, and Kansas City, MO markets for Air Products and Chemicals, Inc. Then, he served as sales and marketing manager for the state of South Carolina and the Greater Augusta, Georgia area.
Dr. Richburg's ministry reaches beyond the walls and pews of the church. He led the Allen Temple congregation to construct a state-of-the-art Community Development Center (50,000 square feet) to provide ministries, programs, and numerous beneficial and uplifting services to the greater Greenville Community. Under Dr. Richburg's leadership, the Center also offered tutorial programs during the school year and a supplemental service program to elementary and middle schools. The Center housed the first charter school in inner-city Greenville. During his tenure as pastor, Dr. Richburg also served as chairman of the Board for the Allen Temple Community Development (Economic) Corporation, a not-for-profit corporation. Offering leadership beyond Allen Temple A.M.E. Church, he participated in successful housing and community economic development initiatives by supporting partnerships and collaborating with various neighborhood associations in the Greenville community to build twenty-five (25) houses. He was a co-founder of the Greenville HBCU Basketball and Football Classics and the African American Upstate Family Reunion. Dr. Richburg was instrumental in pursuing M.L.K. Holiday as an official Holiday in Greenville County, SC. He is an NAACP member and has served as the President of Rainbow Push Coalition (Greenville Chapter). Dr. Richburg served on the Board of Trustees for the Piedmont South Carolina Annual Conference of the A.M.E. Church. In 2006, Greenville Magazine named Richburg one of the 50 most influential people in Greenville.
At Williams Chapel, Dr. Richburg participated in a wide range of in-depth ministries beyond the Chapel walls. In a cutting-edge church, he organized the West End Riverside Community (Economic) Development Corporation to help position the community contiguous to Williams Chapel as a kingdom corridor, where affordable housing is made available. Dr. Richburg founded the Southern Midlands African American Family Reunion (Orangeburg, SC), was Vice Chairman of the Board of the Martha Jean-Adams Heggins Foundation Institute, and was past president of the Multi-Cultural Advisory Board. He served as chairman of the Board and serves as a chaplain for the Orangeburg County Sherriff Department. Dr. Richburg also served as an adjunct professor at Claflin University in Orangeburg, SC. He serves as Chairman of the Board of Trustees for the Regional Medical Center of Orangeburg and Calhoun counties.
At Bethel, Richburg embarked upon a rigorous plan of restorative work on the church's aged structure by 1) upgrading the HVAC system; 2) retrofitting multiple spaces for functionality to more adequately and efficiently house ministries and offices; 3) performing general maintenance and reinforcing the structural integrity of the building, protecting against water damages to the building, and ensuring a standard of safety in response to the impact of climate change and weather-related effects to the building structure;
and 4) partnering with Dominion Energy of South Carolina to improve the lighting quality, assess energy efficiency, install LED lighting, and make recommended corrections where needed. During Richburg's tenure, throughout the edifice, the electrical grid, the plumbing system, and the water and sewer infrastructure were upgraded; bathrooms were remodeled and modernized, and all flooring was replaced, re-carpeted, re-tiled, or re-conditioned. The gymnasium is renovated and restored as a viable space for use by the community and the ministries offered by the church.
In addition, at Bethel, a significant fundraiser made it possible to upgrade the technology footprint of the church. Increased broadband capacity to support Internet and Wi-Fi connectivity was installed, enabling a reach to areas throughout the edifice. New monitors were installed to upgrade the security system for all access points to spaces throughout the church building. And, with the technology upgrades, church services are now viewed in "real-time" simultaneously on monitors and screens in the main sanctuary and the church's chapel. To strengthen its social media presence, Bethel now has an updated website that captures the timely news of the church, where members of the church and community can register for church events, access the church calendar, and learn about upcoming events in real-time. Additionally, under Richburg's leadership, several new ministries were established. In particular, "Operations Andrews," a new initiative that provides a platform for believers to impact the city through family, friends, and co-workers sharing the "good news" and inviting others to Christ, allowing for the strengthening of teaching and learning ministries at all levels, with a special focus on young people.
Richburg is a former member of the Board of Friends of Juvenile Justice (F.J.J.), a current member of the Board of Trustees of Allen University, a member of the Omega Psi Phi Fraternity, Inc., a member of the Board of Directors of Fellowship of Christian Athletics, and a member of the Board of Trustees of the Orangeburg and Calhoun Counties Regional Medical Center. He has served as a delegate to the General Conference of the A.M.E. Church since 1992. He has served as chair of the Episcopal District (South Carolina) Board of Examiners and serves as a member of the Board of Trustees of the Columbia Conference.
Dr. Richburg is married to Ella Gadsden Richburg, an educator, and they are the proud parents to three daughters: Felicia (Calvin) Sellers, an educator; Kendra (Kevin) Blanton, a dentist; and Tiffany (Emanuel) Morris, an anesthesiologist, and a physician, respectively. He is also the grandfather to one grandson, Peyton Richburg Sellers, and one granddaughter Danielle Elizabeth Morris.